PORCELAIN EXHIBITS FROM THE POWERHOUSE MUSEUM SYDNEY.
This article was inspired by a visit to the Powerhouse Museum, Sydney, part of the Museum of Applied Arts and Sciences.
The Powerhouse Museum in Ultimo is a major branch of the Museum of Applied Arts and Sciences in Sydney. It has occupied a converted electric tram power station since 1988, hence its name. The museum houses its diverse collection in the 'shell' of the old power station which makes a wonderful exhibition space. The many exhibits include those of a science nature as well as the decorative arts.
Shown below are some of the porcelain exhibits which may be of interest to porcelain artists and collectors. The Museum is a 'must-see' for anybody visiting Sydney!
---
Cabbage-Leaf Bowl c.1755

This delightful bowl is made from soft-paste porcelain and was manufactured in the Chelsea Porcelain Factory, England around 1755.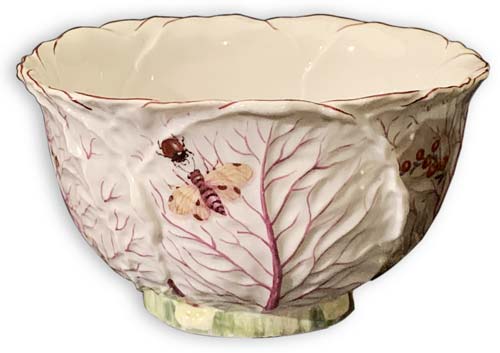 ---
Cauliflower Tea Caddy and Teapot c.1760
This early, striking set of Creamware by Josiah Wedgwood was produced in the Burslem factory, Staffordshire, England around 1760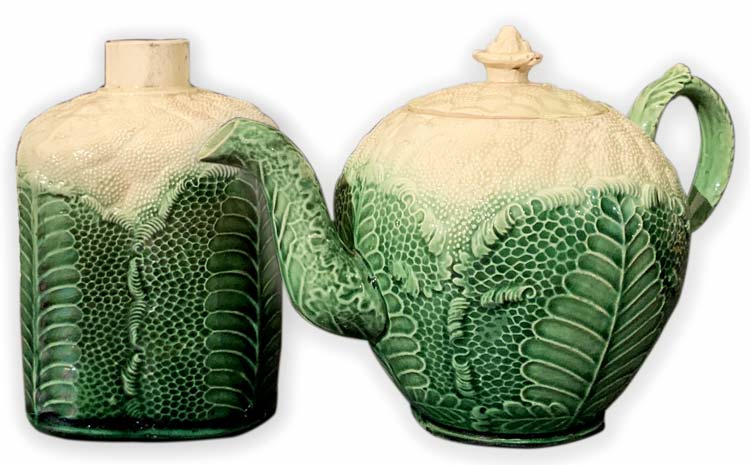 ---
Snuff Box c.1754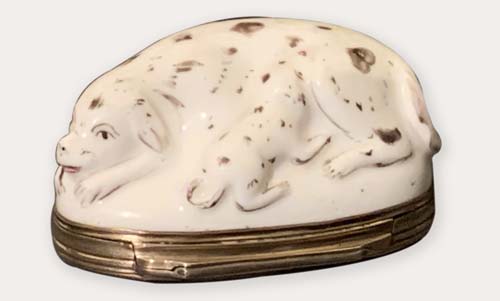 This little snuff box, or patchbox as they were sometimes known, dates back to around 1754. It is a soft-paste porcelain piece manufactured in the Mennecy Porcelain Factory, France.
---

Kakiemon design plate c.1755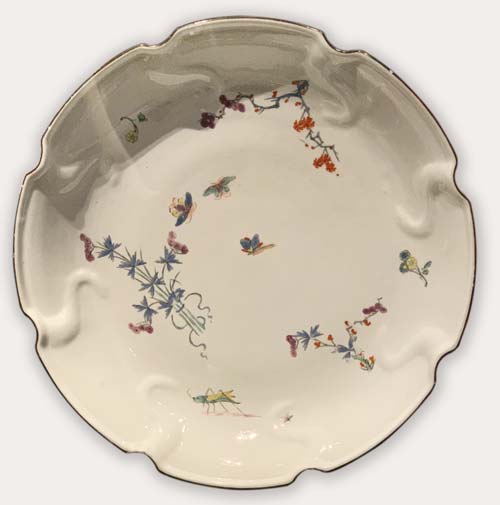 This porcelain plate made from hard-paste was a Kakiemon design piece. It was manufactured in the Royal Saxon Manufactory, Meissen Germany around 1735.
---
Walking Stick Handle c.1770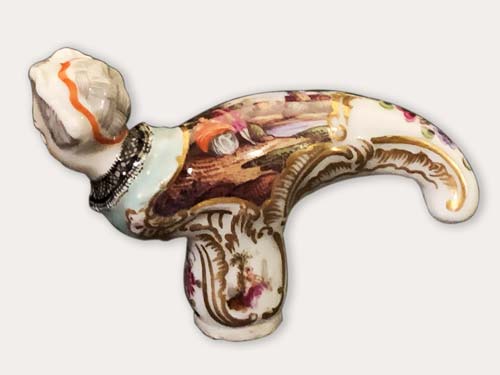 This very decorative walking stick handle was made from hard-paste porcelain at the Royal Saxon Porcelain Manufactory in Meissen, Germany around 1770.