Home » Main Gallery » Reef Fish & Ocean Scenes Gallery » Images
"SHELLS ON LUSTRE"
15.5cm square porcelain plate and 10cm round box
The penned seashells are highlighted with metallic paint, backed with dark blue layered lustres and mother of pearl. Pieces finished with texture and gold detailing.
Items sold.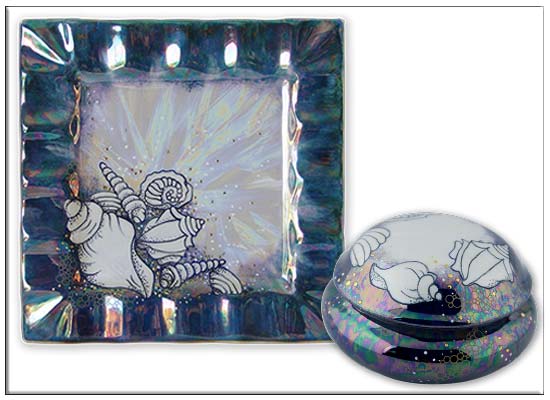 copyright © A Blake - read notice