Home » Main Gallery » Architecture & Scene Gallery » Images
"INSPIRED BY COUNTRY"
30cm round porcelain plate
Featuring West Australia's scenery, flora and fauna from the sunset of the Kimberley, the Pilbara region to the lands of the Great Southern. Various colours and finishes were used including lustre techniques, texture paste, dicroic glass, metallic and traditional pigments and painting. Finished with gold. Flora and fauna shown on the plate is recorded in text circling the reverse of the plate.
A$180.00 plus postage (contact me for shipping estimate)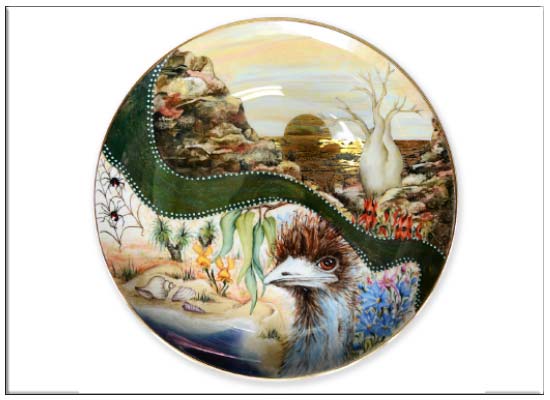 copyright © A Blake - read notice